Email marketing is one of the top ways to communicate with an
audience. You can inform users with stories and information, send
discounts and coupons to encourage shopping, and help direct
traffic back to your website.
But not every email newsletter is created equally. My inbox is
just as full of poorly designed messages as ones that I'll
actually read. With so much inbox clutter, designing an email that
will stand out—and is easy to read—increases your chances of
success. (Open rates hover in the teens to 20 percent range for
many industries, so you have to work hard.)
Starting with a well-designed email newsletter is the start.
Here are seven tips for sending better emails, that more users
(hopefully) will look forward to opening.
1. Design for Mobile Readers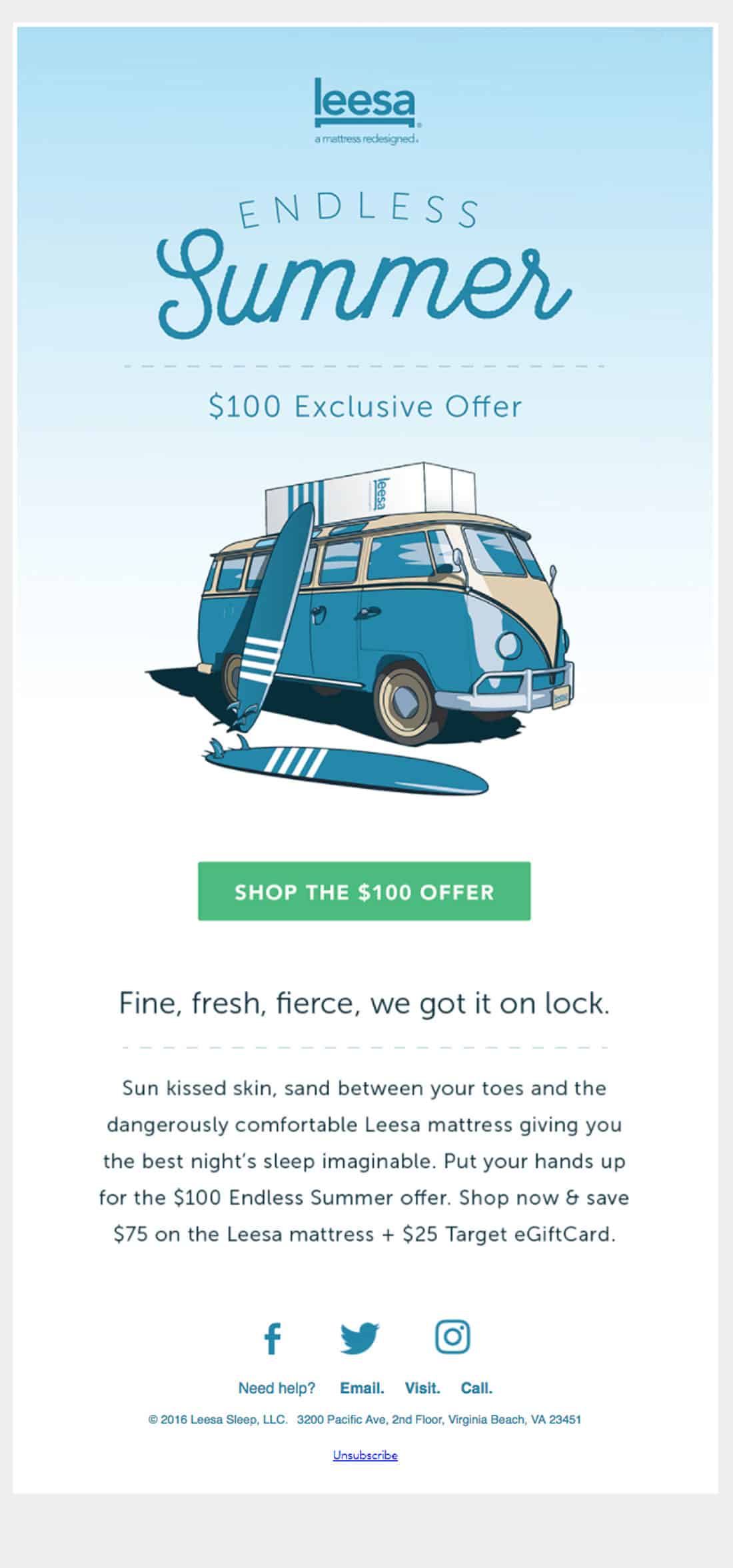 Buttons and links need to be large enough to click/tap with a
thumb.
You probably know that most users will open email newsletters on
mobile devices. (Just think about your own habits.)
But are you designing emails for these users? Or are you just
hoping for the best?
Formatting is the key element to consider when it comes to
mobile email readability. Emails that aren't easy to read will be
deleted quicker than you can make an argument against making a
single change.
Even with a responsive email template, you need to pay special
attention to these elements:
Text size and breaks: Short paragraphs with
spacing in between are important, and make sure the text elements
aren't tiny on mobile devices
Image size and placement: Don't put text on
images and ensure that images scale responsively so that users can
actually see them when they open emails.
Multiple column layouts: Even with a
responsive email template, columns might not stack the way you want
and content can get jumbled. Test the design before sending.
Button and click elements: Buttons and links
need to be large enough to click/tap with a thumb. Use obvious
buttons rather than in-line links.
2. Personalize, But Don't Make It Creepy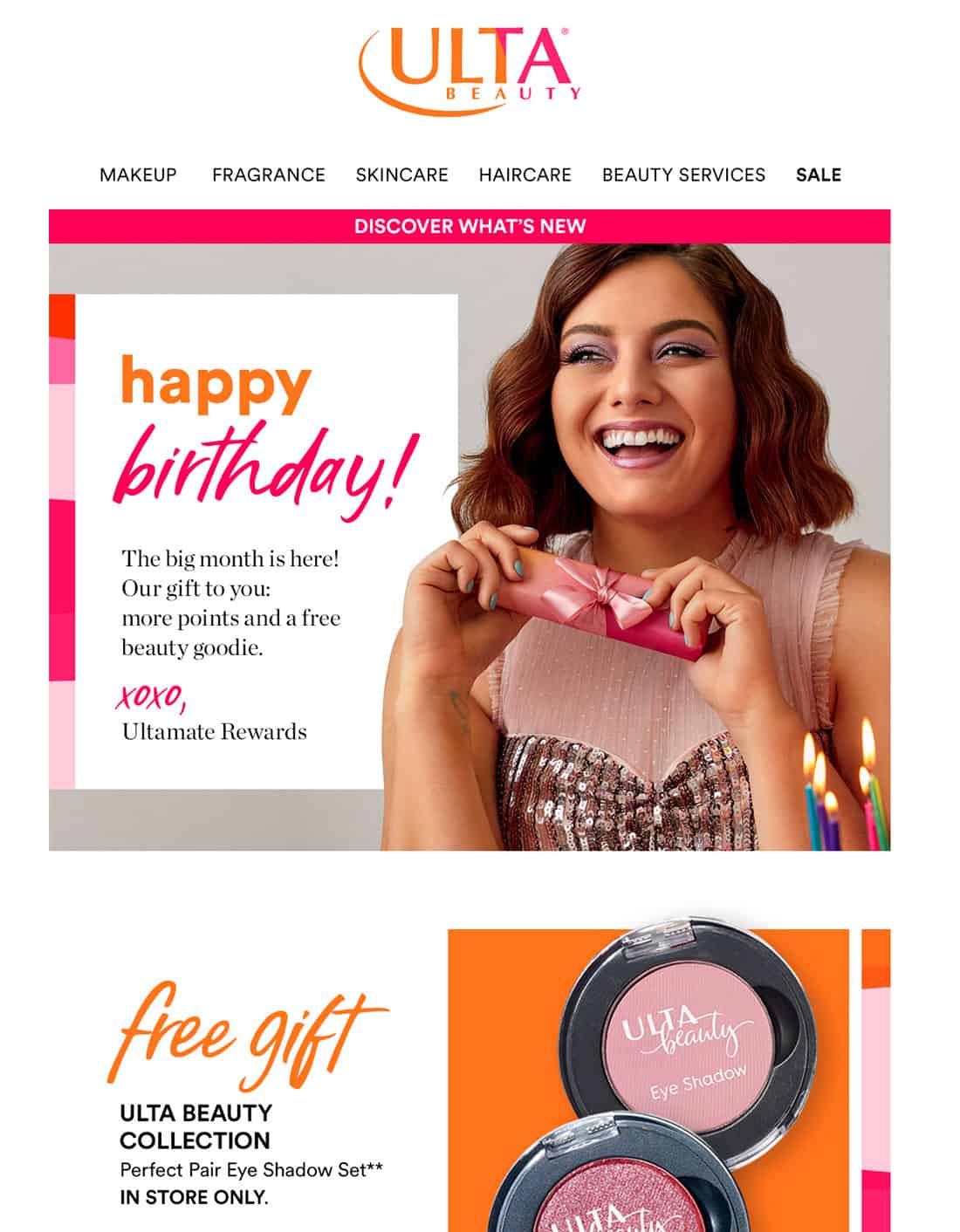 I admit that seeing my name in a subject line or in the preview
pane of an email makes me stop to look. Vendors that know my name
– and the correct spelling – are companies that I have done
business with or opted into communications from. When they use my
name, that's a gentle reminder of our relationship.
I immediately put more value on that message. Other users will
as well, whether they know it subconsciously or not.
But there's a fine line between personalization and being
creepy. Keep these elements to a minimum and stick to information
that's not too personal – a name, birthday or anniversary
personalization is nice. A shopping history or Facebook stalking
for a child's name is not.
3. Tell a Good Story

Use the same principles of storytelling from your website design
in email newsletters.
Don't send an email because you "need to." Send an email
because you have a story to tell. Make each email special with an
engaging offer, bit of information or announcement. Help
subscribers feel special by sending them new things first. (If you
publish a new blog post, send it to email subscribers a day before
starting that social media blitz.)
One of the reasons people sign up for email newsletters is to be
a part of something exclusive. A one-time coupon will encourage
signups, but it won't keep users engaging with the email months
later.
4. Include an Obvious CTA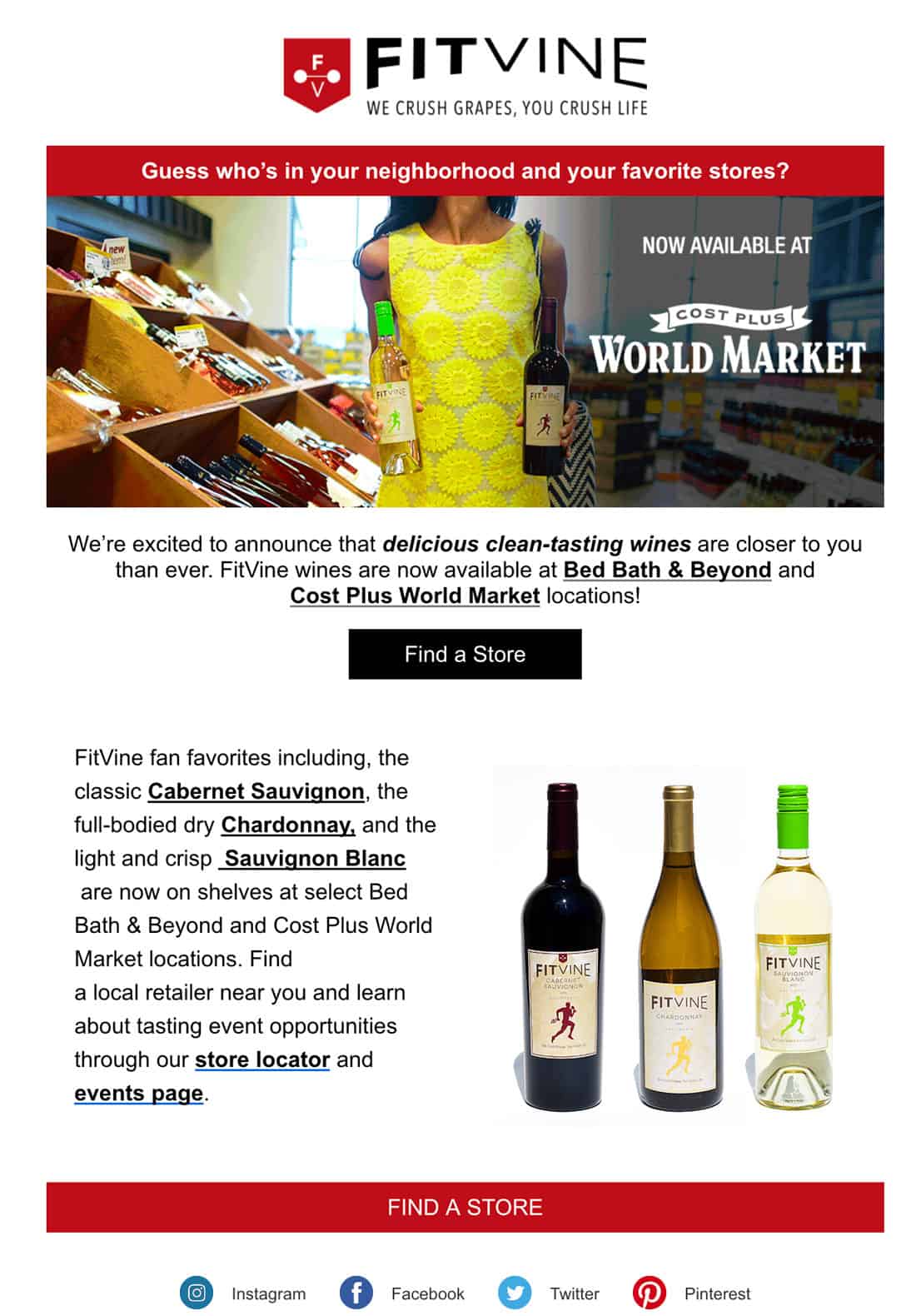 What do you want users to do with each email you send?
Don't send communications packed with dozens of links and
click elements. Ask users to do one thing with the email, using an
obvious call to action.
There's another bonus to this way of thinking about and
designing your email newsletter: It can help you streamline and
focus content. Mobile users will probably only spend a few seconds
with an email, if there's one obvious thing to do the chances of
it happening increase. Don't make users guess or choose from a
bunch of options.
Email calls to action should be a binary choice – click/tap
the button or delete the email. It's quick and easy. Just what
mobile users want and need.
5. Segment Audiences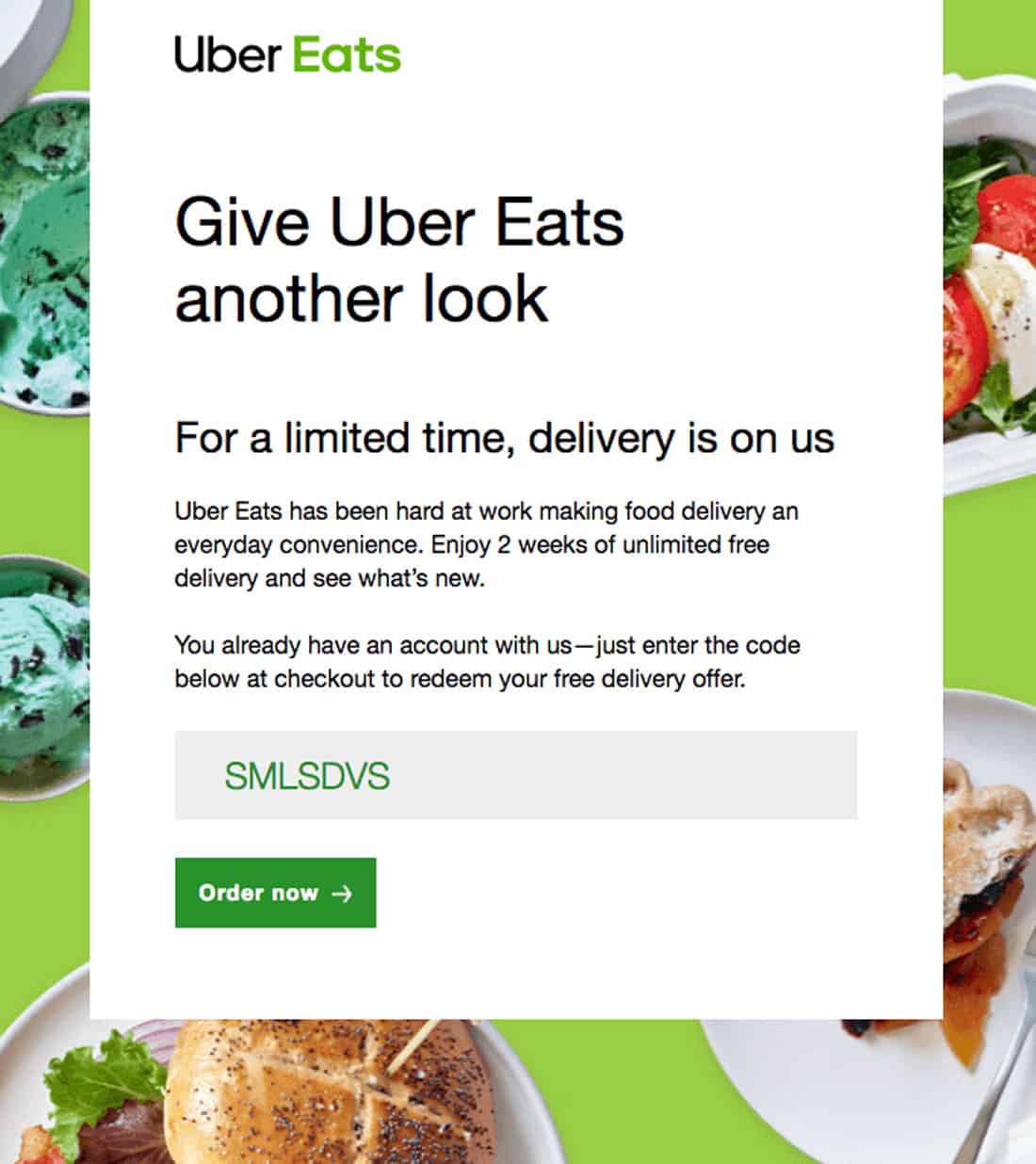 Not every person in your subscriber list will want every email
you have to send.
Segment audiences based on location, time or other preselected
preferences so that you get the right email in the hands of the
right people. If you sell men's and women's shoes, for example,
segment the audience by gender, providing a shoe image and style
appropriate for each segmented audience before sending.
This can take a little more work on the front end but can result
in more email opens and higher engagement. (Your motto should be
"give the people what they want in email.")
Most of the biggest email marketing services make segmentation
easy and have plenty of options to help you create groups that will
hit your targets better. Learn more about five of the most
popular email marketing services and pick the one that's best
for your newsletters.
6. Use a Strong Image + Alt Text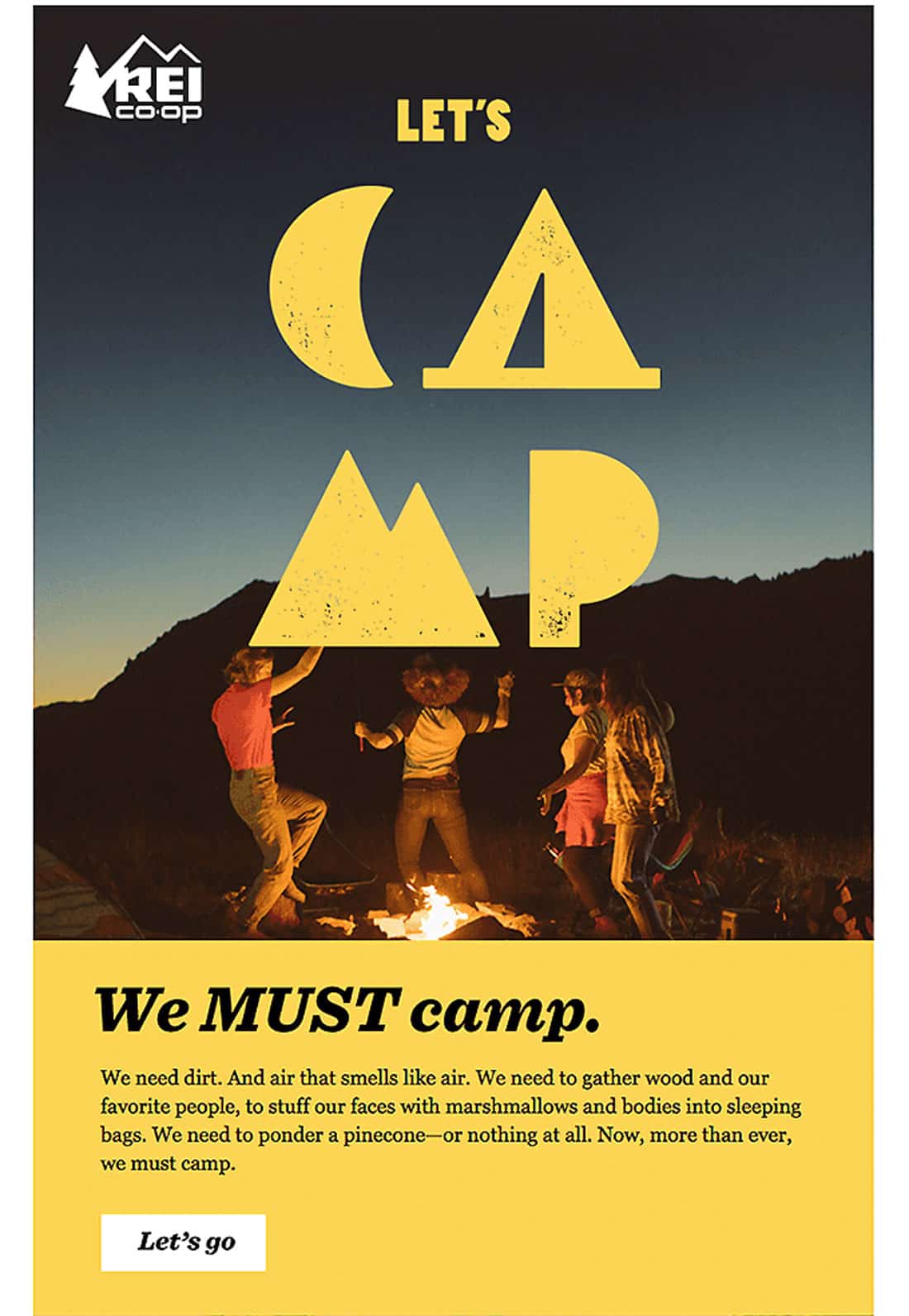 This is a tiny technical thing, but users that don't have
images enabled (or those that are blocked by email viewers –
Outlook does this on plenty of corporate servers by default): Make
sure images have alt text.
A strong image with alt text can make everything about the
message more interesting. (Good alt text can help users with images
not showing enable images and even add you to the address book or
safe senders list).
Use a simple description as alt text for each image – 50
percent off coupon, new shoe style, etc. This is just one more bit
of content to entice readers to engage.
7. Keep the Subject Line Short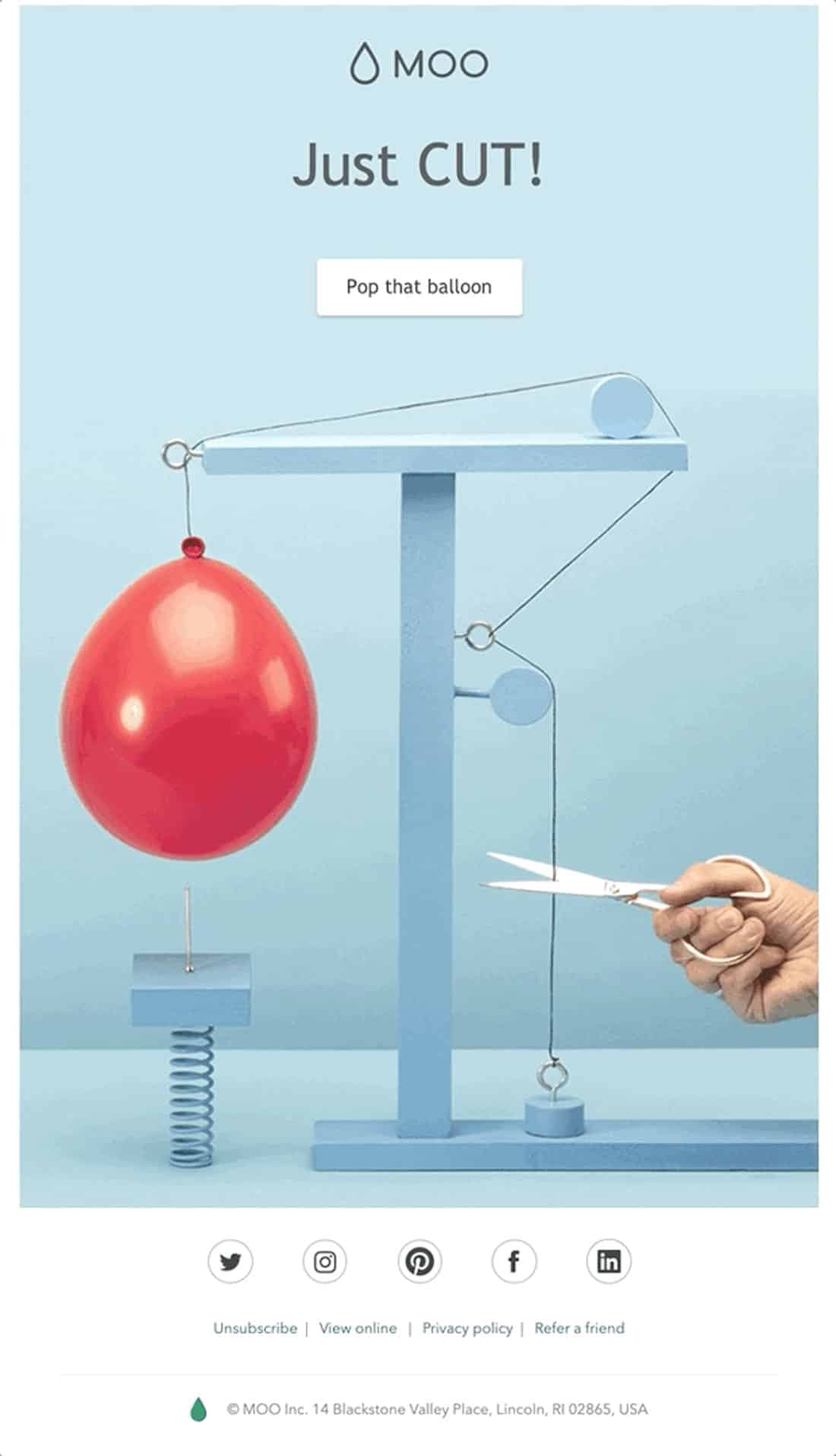 Stay away from clichés or phrases that don't really mean
anything.
Short subject lines sell. Why? Because you can see all of the
information at a glance. Aim for somewhere around 50 characters or
less and make sure the most important or active parts of the
subject are at the beginning.
Stay away from clichés or phrases that don't really mean
anything. (What are users supposed to take away from that?) The
subject line can provide important information, even if the email
isn't opened; play to your strengths there.
It is OK to use an emoji in the subject line. Just make sure
when you paste in that unicode character that you know how it will
render across devices – emojis can look different by operating
system. And make sure to pick from a common set so that no user
ends up with emoji gibberish. Everything you need to know about
emoji usage is available in the Emojipedia.
Conclusion
Speaking of email newsletters… you can get weekly news from
Design Shack delivered to your inbox. Subscribe in the "Become a
Member" box on this post. We'd love to have you join our
community!